Wednesday, April 21, 2010
The Jed Palette Cleanser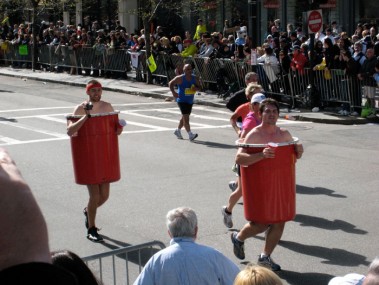 Two Jed the Creepy Wankscrote images in a row is simply too much mutantbag for one Wednesday.
So lets cleanse the palette and appreciate that Ubiquitous Red Cup ran the Boston Marathon on Monday.
Or if your palette cleansing veers towards the reflective and introspective rather than the comedic, have some Reflection Pear. If you stare long enough, you will find revelation regarding man's existential plight. The fruitless pursuit of meaning in a world of unattainable pear.