Tuesday, April 6, 2010
The Squid Brothers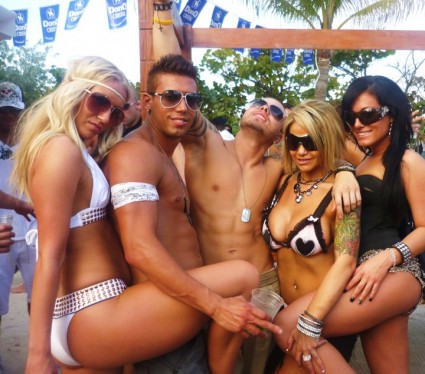 Bennie and Bernie Squid, like, totally rule Miami Beach, bro.
And so long as Aunt Minnie keeps writin' them checks, they'se gonna keep rulin' Miami Beach.
So step off.
Kelsey, on the left, knows that her modeling career may have only amounted to a "guest starring" role in Cinemax's epic original tale of love and lust in the rural south, Vixens of Ft. Worth (next airing, Tuesday, 2:30am). But today, the Squid Brothers are buyin', and so she's lettin' the Appletinis flow.
And bringin' Phoebe and Linda along for the ride.