Saturday, April 10, 2010
Your Saturday Joey Porsche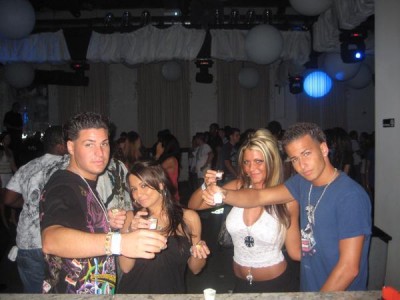 Some theorized that greased-up HCwDB legend, and 2007 HCwDB of the Year winner, Joey Porsche (pictured on the right) had the passing scrotological brilliance of a meteorite falling to earth.
A meteorite made out of poo.
A taint-comet of trailblazing hair grease and macking on the Long Island hotts with choady genius. Only to disappear as douchily as he came, passing forever into the ether.
Worry not, fellow 'bag mockers.
The Porsche drives onward into 2010. With his 'bag posse and trampy gnaw hotties there, to entertain us with the promise of endless future mock.