Saturday, April 24, 2010
Your Saturday "What Would Douchey Party Guy Do?"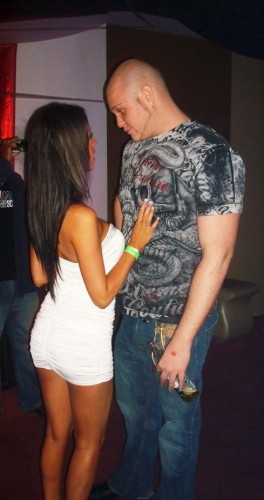 When Douchey Party Guy Meets Orange Trampy Hott at the raginest kegger since Kevin's grandma died and he got that inheritance, what will Douchey Party Guy do?
1. Inquire as to the status of her evening.
2. Offer to acquire her a glass of quality Shiraz from the nearby kitchen/cooler/keg area.
3. Begin to discuss Marcel Proust and the shift in literature during late modernity.
4. Ask her to turn around so he can touch her ass.