Thursday, May 27, 2010
Ask DB1: Russell Brand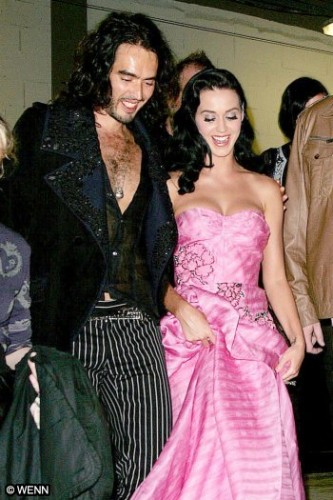 —–
DB1,
First off, could you please do a full-tilt analysis of the Grieco known as Russell Brand? I was wandering Borders when I was infected by the ooze of his book, My Booky Wook, which should really be titled "I get pussy and you dont nyah nyah."
Ugh, if anybody is a poster boy for douchebag posing, he's it.
– Mr. Biggs
—-
Russell Brand is a key celebubag to our present historical moment, and you are correct to mark him as mock worthy, Mr. B.
Brand's stratagem of douche is the incorporation of self deprecation as the tool of reframing his ego and narcissism. He is "Mystery" + humor, and thus, an important development in our war.
Brand wants to have his douche cake and gel it too. As such, we must mock with an increasingly sarcastic linguistic response. Playing off his own "persona" in comedies does not excuse the inherent doucheyness therein. It only couches it in irony as an attempt to get away with it.
Katy Perry, a stage 4 Bleeth is, on the other hand, about as alluring as a crotch blender set on "puree." So perhaps it all evens out in the end.