Friday, May 7, 2010
Ask DB1: Whither Chris Cornell of Soundgarden?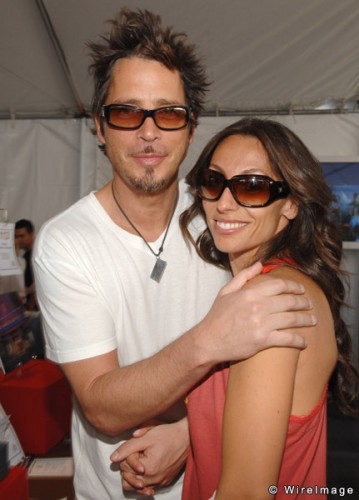 —-
Hi DB1,
I'm a huge Soundgarden fan.
But like many Soundgarden fans, I strongly suspect that lead singer Chris Cornell is an irredeemable douchebag. He has several douchebag characteristics, such as carefully sculpted chin fung, frequent shirtlessness, fake dog tags, and spiky hair.
I'm attaching a couple pics as evidence for you to evaluate.
Wes
—-
While we frequently employ the patented "Rockstar Leniency Rule" to allow for some performative douchery in service of on-stage spectacle, it's hard to excuse the early 90s grunge-clowns using this rule.
RLR is mainly to give musicians like Keith Richards or Jack White the right to wear flamboyant, if at times douchey, clothing, since part of their performance relies on spectacle.
It does not, however, excuse that hair. Cornell is a douche.