Wednesday, May 12, 2010
Billy Corsican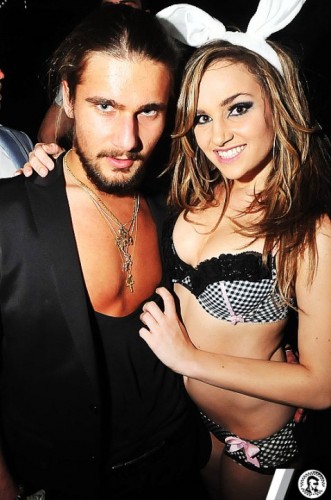 For Billy Corsican, nothing slays the Hottie Rabbit of Caerbannog in the Grotto where Boys Play quite like the Holy Chest Grenade of Scrotioch.
Or, if mish-mash confused references that oscillate between Python and early 90s Grunge Douche isn't your thing, this guy is a 'bag because he's dressed like a medieval pirate with an orange chest shave.
Playboy Pam is working her way up the Hef Chain like an ambitious pre-coital Barbie Benton.