Thursday, May 20, 2010
Eugene Throws Game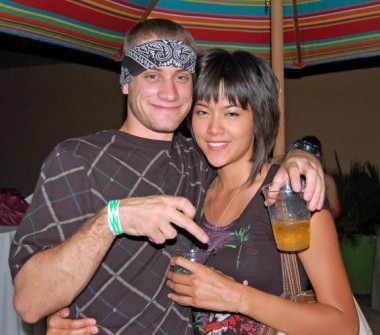 It's near impossible to follow up the words of douchal wisdom spoken by our 2010 poet laureate of scrotewankery, so here's a pic of Eugene throwing some "special ed" game at Kat.
Tragically, note Kat's Ed Hardy t-shirt.
She is Bleeth with Broccoli. And I'm ashamed for making that pun.