Friday, May 14, 2010
Friday Haiku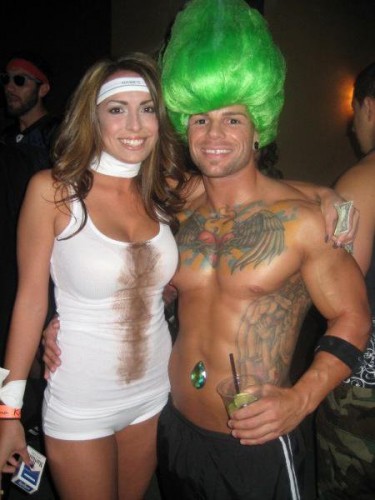 I've seen this movie,
Harry Lime in "The Third Douche."
While Beth wears Shrek wipe.
Green scrotumtroll poo
Leaves trail of spray tan on hot
Morn soiled rib fruit
— The Baggernaut
What Troll bag doesn't
Know, is that you must be this
Tall to ride Ms Beth.
— Dicy
Green Giant butt Q-Tip
tells hott if bear ask does poo
stick to skin, say no!
— creature
For just one dollar
You too can crap on a hott
But there's a troll bridge
— Ex Douche Machina
David Littleman's gap
not all that galls and chafes her;
Stupid people trick.
— Wheezer
I would sniff the hell
out of that tank top just to
be close to her chest.
— Bagnonymous
Nancy wears results
Of feeding her horse Taco
Bell's new Tortada.
— Amerigo Vesdouchey