Friday, May 7, 2010
Friday Thoughts and Links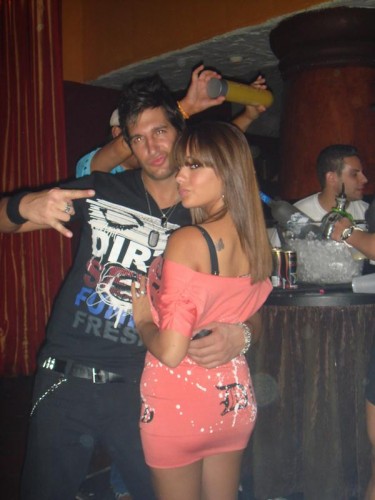 Today's Friday finds your humble narrator hopped up on pixie stick sugar, only semi alcoholized, and dreaming of pensive marshmallow skies with floating boobies uponst their softness.
Yesterday I did the Adam Carolla podcast, and it should be going live in the next few weeks, so stay tuned for that.
As to last week's vote for the Hall of Hott, there was simply too much disagreement, and I've ruled that all three did not make it. No, not even Brenda. It was a surprising vote, but the 'bag hunters have spoken. And so we move on. Sadly. But Brenda is still in the running for a 2010 Douchie Award, so fear not.
Here's your links:
As Jay Mohr's career fades, his doucheyness rises.
Ten year old boy pulled out of school for looking like a douche.
Simply watching YouTube sensation Zuzana workout will exhaust you in 15 minutes, 30-45 seconds, depending on how many oysters you ate.
My latest Semitic brunette librarian hott obsession, the perfection of Israeli model Gal Gadot. More Gal. Gal Hott. Gal Uberhott. She makes my loins weep for the bleakness of a godless and cruel universe and humpty pillow gnaw as temporary salve.
This site gives HCwDB a nice shout out. Much obliged, fellow hunters.
In France, eagle-eyed reader Cary snaps a pasty shop that may or may not be run by Hall of Scrote legend Cro 'Bagnon.
And over in Germany, the douches go for walks in their underwear.
Speaking of Germany, lets take a moment to mock the Hitlerbag. Chinpubes go on the upper lip, asswipe.
Okay, after Pumpito, I owe you double pear today. And I will not disappoint.
First up: Veranda Pear. As she contemplates the economic limitations of her third world region, we contemplate butt chomp.
And finally, because you've earned it, the long anticipated:
Cheeks that could crush wallnuts.
Go forth. Go forth and mock. And go forth and chomp. But, most importantly, tease someone with a faux.