Friday, May 14, 2010
Friday Thoughts and Links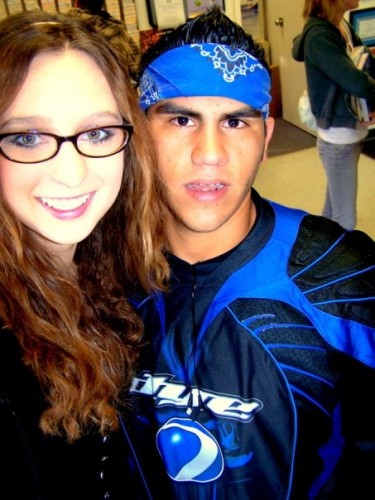 A humid and sunny Friday for your humble narrator in the City of Angels.
The podcast I recorded with Adam Carolla last week will go live on Tuesday, so be sure to check it out. We riff on all things Grieco and douchey.
This weekend, your drunken babblefish will fly to New York, where I will consume tasty Hostess products and wander the streets of the lower east side. As I await my show's third season pickup from MTV, I am pensive. And unshaven.
But if there's one thing I've learned in my years wandering this earth, it is this: Plants are just mammals with roots.
Here's your links:
MSN's "The Surf Report" reads HCwDB, discovers Pumpito. But doesn't give credit where credit is due.
Prankster 'bag hunters cleverly mock a tanning salon using Oompa Loompa iconography. Nicely done, street-art satirists!
In redundant news, Dallas Mavericks owner and internet lottery winner Mark Cuban is a douche.
Reader Angie tags us a depressing license plate in New York. On a Ford Mustang, natch.
A day in the life of Suzie McCoppin's boobs.
Baskin & Robbins comes up with Jerz Cream.
Douchebags in the News: Don't forget to get vaccinated!
Okay, after another week of enduring a Pumpito clip, you deserve a real reward. And reward you, I shall.
What's more glorious than the glories of Tub Pear?
Or, if you prefer your pear of the Asian varietal, there's the glories of Kimchi Pear.
And for that, you've been suitably rewarded for another quality week of mock.
Go forth kids. Go forth and sing the harmonies of life's maddening illogic. And grab a grabby butt while you're at it.