Friday, May 28, 2010
Friday Thoughts and Links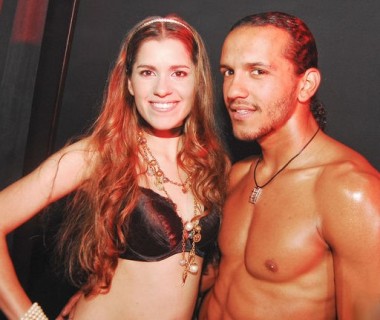 Only a few muted thoughts, as we sail on into this Memorial Day Weekend, and Night Oranger greases up his chest shave to impress Chrissie.
And my thought is this: Life is like a teenage Samoan mudwrestler.
Onery. Dirty. And enjoys tasty samplings of assorted Beech's candy after matches.
No idea what the hell I'm saying anymore. Here's your links:
Squidbillies on Adult Swim gets into the animated douche mocking business. I approve.
The Village Voice blog riffs on the Ed Hardy condom, HCwDB style.
Speaking of the Hardpocalypse: Ed Cardy.
One of the greatest SNL sketches of all time: Lord and Lady Douchebag.
With apologies to the late, great Rodney Dangerfield for stealing his line: Now I know why tigers eat their young.
I find soccer to be root-canal painful to watch, but this ad is pretty genius.
And off Benny's genius performance in one of the true masterpieces of the 1990s, I give you an assterpiece:
Go forth unto Canaan and spread the word of 'bag mocking. So sayeth Saul's best friend, Morty. For it was another solid week of 'bag mocking and hott lusting. And you deserve your weekend.