Tuesday, May 4, 2010
Fruffy Pants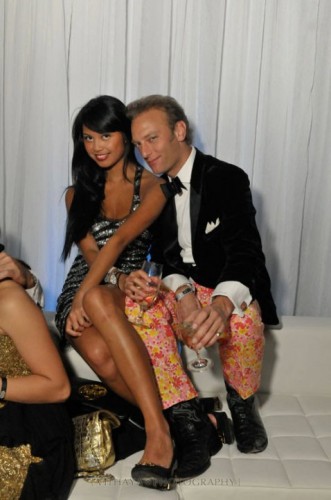 Why do men become douches? To impress and acquire the female.
Why do females respond to douches? Because douches display the signifiers determined by a society to mark one's body as containing valuable cultural capital.
Who determines what these signifiers are? Products, brand names and the endless cacophonous consumption cycle that requires a perpetually unsatisfied hyper-stimulated media engine.
And this is the larger point.
When the male pursuit of the female through the exhibition of spectacle crosses over from the merely silly into the entirely ludicrous, it ruptures any semblance of dignity. It perpetuates endless sexual dissatisfaction and body image crisis. It makes money for corporations selling overpriced corporeal validation by the yard.
And it ends in a world of fruffy pants.