Monday, May 24, 2010
HCwDB of the Month
Staring at images of tropical island pseudo-intellectualism and Jack Bauer torturing people may be entertainment for some. I prefer to mock a choad and fondle a hottie anklet. So lets fire up the real social change, hottie/douchey style. Bring it.
Here's your finalists:
HCwDB of the Month Finalist #1: Night Oranger and Chrissie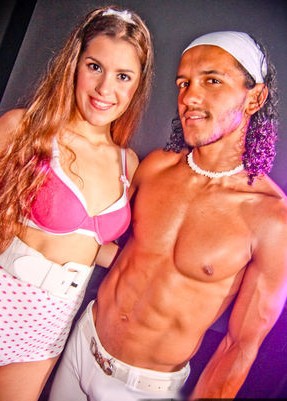 The orange.
It burns.
The flamethrower. It does nothing.
And lets not forget Night Oranger's greased up shirtless macking on Chrissie in pic #2.
The 'Ranger brings 80s power ballad scrotery to this jam band karaoke onslaught.
And Chrissie is delightful, even more so in pic #2 when she washes off the Dorothy kink and takes off the granny pants.
That's some quality HC and DB. But enough to win the Monthly?
HCwDB of the Week Finalist #2: Lint Diesel, Curvie Carrie and Pimpin' Jon Favreau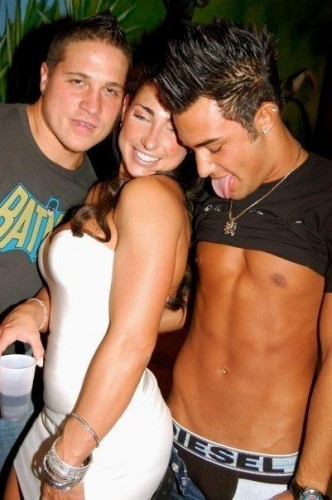 Lint is all that is orange, chest shaven and groin exposing about where our society has collapsed in 2010.
Curvy Carrie is drunk, boozy, and will totally make out with you if you listen to her complain about what a bitch her roommate is for 45 minutes first.
Together, they make elephantiasis of the nadsack in National Geographic pictures.
The desire to lick one's own chest, even if it is a misbegotten attempt at ass pear bite, is a noteworthy douche move in a year without notable new gestures emerging. So for that, this pic deserves highlight.
Jon Favreau just wants to pretend to be humble and regular while cashing the Iron Man 2 checks.
HCwDB of the Month Finalist #3: Old Bernie Schwartz and Kendra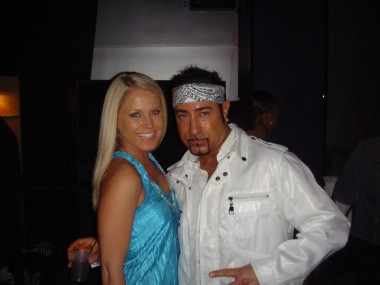 We haven't had a true Oldbag make it this far in awhile, and Old Bernie Schwartz brings tri-vag chin pubes and pleather jacket to the fight.
Kendra is pure giggle with a dash of pout, and I would honor her genetics by reading her dirty limericks, making her listen to Barry White, and then humping her stuffed animals in the linen closet while she was out picking up her cat from the animal hospital after Mr. Sparkles hurt his moomoo on the drapes.
Yup.
No idea what I'm saying.
But Bernie's a douche. And Kendra is clearly hott fondle. But douche/hott enough to win the Monthly and compete in the Yearly? There's one more to consider:
HCwDB of the Month Finalist #4: Flex Luthor and Jennifer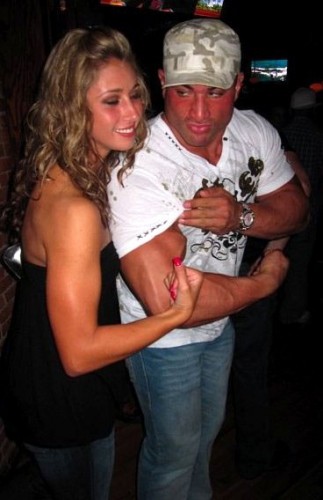 This Bro Flex brings classic Jerz meathead to the game.
Unfortunately in the age of T.V. Jerz Guido Douchebag mocking, the desire to mock these twatwaffles on the site has gone down. Instead I've noticed a trend for us to focus on alternative douche, rather than classic douche lately.
Which makes sense. Just as music trends change, the classic Jerz Guid will lose resonance as a cultural object of scorn.
But still. This bro needs mocking.
And Jennifer is gum snapping annoying-hott, which is its own form of hottness that cannot be denied even if it can be resented.
So them's your four.
Which is potent enough, toxic enough, and noteworthy enough to deserve to call itself HCwDB of the Month and earn its slot at the 2010 Douchie Award HCwDB of the Year competition in December?
Help a brotha out, since I woke my ass up early to write this post and feel sad if you don't vote. So vote, as always, in the comments thread.