Thursday, May 13, 2010
Honorary Douchebag of the Month: The Times Square Wannabomber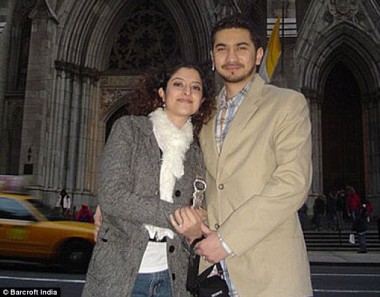 Well, yeah, Faisal Shahzad is a douche for trying to set off a bomb. But he's really a douche for what the A.P. uncovered in the subsequent investigation:
—-
The adjoining hobby room was empty – but landlord Stanislaw Chomika said it was once dominated by Shahzad's pet project: A scale wooden replica of a mosque, now seized by federal officials.
The terror suspect's most obvious nods to Western culture were a well-worn Mets cap and a can of Axe body spray – a favorite of teenage boys.
He had no TV or radio but owned a DVD of the hit George Clooney movie "Up In The Air."

—–
Axe Bodyspray and "Up In the Air." We missed the warning signs.