Thursday, May 13, 2010
King Douchuous the IV Spikes Onward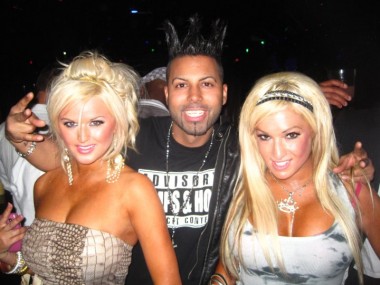 It is clear as we move through 2010 that while many douches might rise up for a brief time while pursuing the hotts, only to burn out in an implosion of Axe Bodyspray and L.A. Looks hair gel, the true legends of mock are marked not only by douchosity, but by longevity.
And by longevity, I mean a lifelong commitment to being total assclowns.
Even as they get more and more leathery.
We've seen HCwDB legends the Donk, Xenu, Joey Porsche and Smoot carry their "game" into 2010, and now here's Hall of Scrote legend King Douchuous the IV, proving his kingdom of pudwack continues to reign over the party blonde suckle thighs.
Average 'bags drop by the wayside. Get jobs. Wash out the gel.
But not the legends. They scrote onward evermore. And so we are there. To to laugh at the silly hair.