Wednesday, May 19, 2010
Night Oranger and Chrissy Celebrate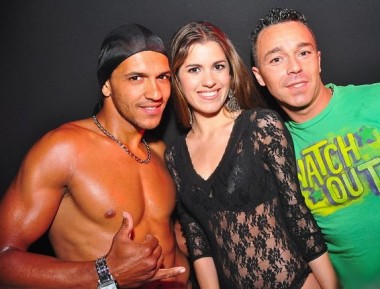 To celebrate their victory in the HCwDB of the Week, Night Oranger expresses joy with his masculine "hang loose" handgesture, as well as ongoing shirtlessness, greasyness, shavedness and orangeness.
Scroterin!! What's your price for blight? You've finally seen the camel toe…
Sister Christian, aka Chriss, is pure, lickable and highly teddy bear grabby.
Juan just wants to quit his job at Subway. He especially hates having to tell the customers which of the footlongs are five dollars and which are regular price. But Juan needs the money.