Friday, May 28, 2010
No More Philosophy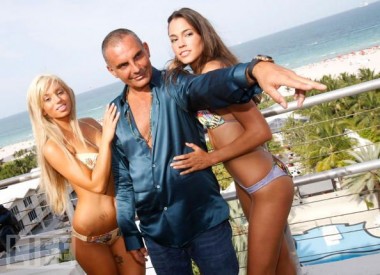 —-
subject: may 22 philosophic picture
Hi, I am the person in the picture that was posted on may 22 under philosophic saturday ramble.
I am not sure how anyone obtained this photo. This is a professional picture for a Versace Advertisment and is copyrighted. I have the proof from my agency. I would like to know whom submitted this photo.
I thank you for your cooperation.
— reema
—-
Feds are still working on tracking down the mysterious submitter of the image, Reema, but local police have released the following image of the suspect, believed to be a fugitive from the law and douching abroad in France.
Good luck with your investigation, and may this culprit be apprehended for his crimes against humanity.