Tuesday, May 25, 2010
Notes From the Front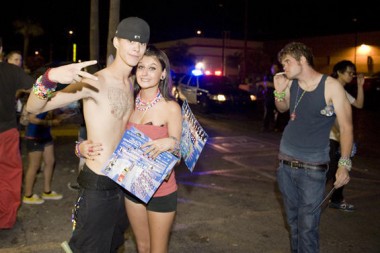 Your humble narrator is still in New York. On a reconnaissance mission. Wandering the streets like Paul Hackett trying to find Marcy to acquire that plaster of paris bagel and cream cheese paperweight.
Being this close to the Axis of Weevils (New Jersey, Long Island, Staten Island) means I can closer track the latest permutations of the Grieco Virus.
The Jerz Guid has definitely become more muted. But the signs are still there.
Irony and comedy have become incorporated into the performative peacocking meant to dazzle the hottie, but the markers are otherwise the same.
No more collar pop and much less Jesus Bling, but Ed Hardy, hair spike and hat tilt continue.
We must be ever vigilant. The war on 'bag is not remotely over.