Thursday, May 13, 2010
Reader Mail: The O-Face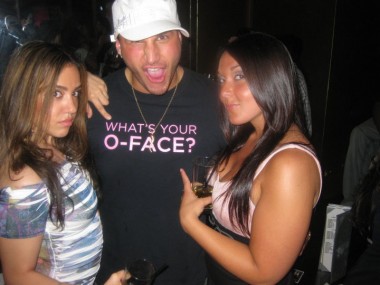 —-
DB1,
I'm friends with the thicker babe on the right, and once I saw this picture, I knew it was worthy of being on your hilarious site! For some reason, I just want to give both girls great, big, 5 minute-long…hugs.
Just hugs. That's it.
If I ever had a chance to do so, I know I'd hear Joanna Newsome playing in my head while a rosy, hazy filter enveloped my sight. And I pray that these lovely girls didn't indulge "O-Face" and his persuasive, sans-serifed shirt with ginseng root chain, but I'm (really) afraid they did…
– E.G.
—-
"Ginseng root chain." I don't know what that is, but somehow it says it all.
Good tag, E.G., and may you someday get that "hug."