Wednesday, May 26, 2010
Retro Doggie 'Baggin'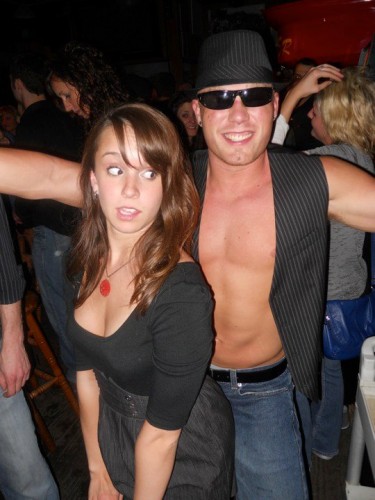 One of the key douchebag maneuvers of 2008, The Doggie 'Bag, has recently become as extinct as the dodo, saber tooth tiger, and the entire eco system of the gulf coast.
Normally this would be good news. Except that it's been replaced in 2010 by Groin Shave Reveal (GSR).
Nonetheless, here's a mini throwback pic, with Shirtless Elwood 'Bag annoying hottie librarian Sandra. It's more like a half Doggie 'Bag, (a Chihuahua 'Bag?) but it qualifies.