Thursday, May 20, 2010
Stackhouse the Poet's "I Cam With a Left Handed Jew"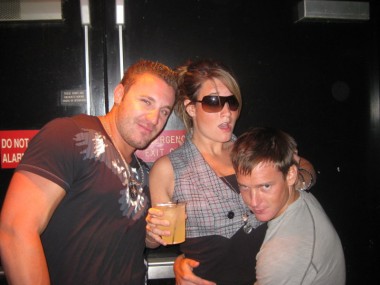 You asked for it. You got it. The 'bag hunters have spoken.
HCwDB is proud to present the latest poem from outsider artist and mega doucheclown Stackhouse the Poet, entitled "I Cam With a Left Handed Jew":
—-
Some skank I use to date tried me in court cause I dumped her. She alleged I beat her ass. She came with a public defender, I cam with a left handed Jew, who mopped the floor With her. It was pretty bad, she ruined my 3rd graduation and much more, but seeing her be made a full of in court was priceless. U don't bring a knife to a gun fight, and u sure as sh*t don't bring a public defender against 1 of the top lawyers in America 10 years running Enjoy paying for the court reporter 4 the 5 hour trial u went on. A book of lies always falls like a sh*tty garbage bag.
—-
—-
Back 2crushin vag sets & pounding booze, "I got public defenders free,the "Im broke, please defend me womans refugee camp" trying to ask me how much I drink a day. Well, odds R more than u, I make more than 40k a year, so I can reward my self on a much higher merit than u ever can. But I gotta give props 2 ur bootleg degree &bank roll, total boss sh*t. Im out, Im free from false accusations, Get Some
—-
—-
Making $, still being represented on websites, doing work on my days off. That should tell u something, when I win in court or break a bitch off it makes headlines. When most who try ur man do the same, no friends, no family, not sh*t comes out in recognition 4 u. Just doin famous ass, good looking me, my FB page retails at 100k with 1500 friends. Add that up and see what man ur playing tricks with. On my page a lot aparently. Its not how many u have its the traffic the produce. I'm making Zburg f*cking stacks and he knows it. I've been told, that's all I'm saying Get Some
—-
Get Some, indeed, young douche poet of a generation. Get some, indeed.