Tuesday, May 11, 2010
The High Point of Young Mitch's Life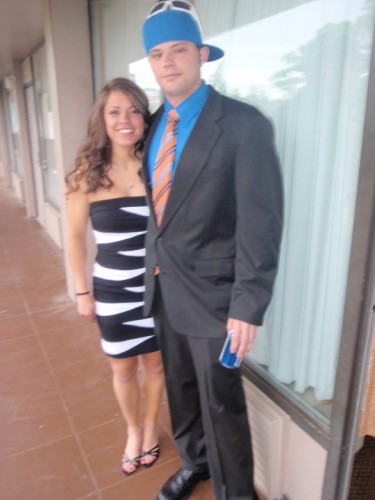 At some point in the very near future, Kelsey will realize Mitch is a pud.
It'll occur to her that when Mitch takes her out, he wears a giant baseball cap shaped like a pot for boiling water. With sunglasses on top.
Kelsey'll move out of the sticks to a major urban area. Where she'll get frequent mani-pedis and date young professionals with jobs and careers.
And Mitch will sit around and tell the boys, "Remember Kelsey? She was awesome."
Yes. Yes she was, Mitch.
You probably shouldn't have worn that cap.