Thursday, May 20, 2010
The Milfy Boozehound and the Shirtless Uberchoad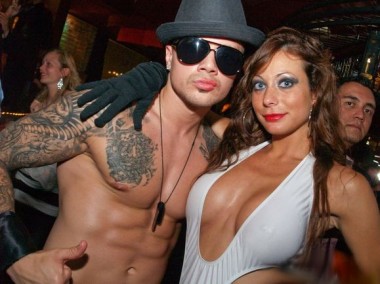 Stackhouse's magnum gropus kinda took the buzz out of the rest of today's posts.
But here's a pretty disturbing blend of milfy boozehound and shirtless uberchoad, neither of whom deserve more distinctive names than that.
Whatever happened to No Shirt, No Shoes, No Dice?
If Spicolli had to put on a shirt back in the day, then where did we as a society go off the rails?