Wednesday, May 19, 2010
The Phrat Boys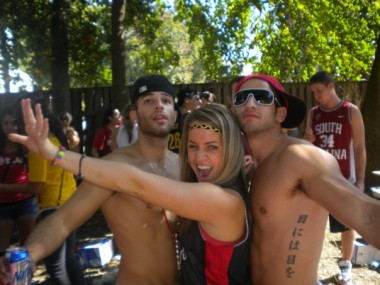 Jenna is the "crazy one" at the Kappa Kappa Woo sorority.
Always wearing funky vintage dresses to formals. And sneaking in bottles of Absynthe past the R.A. after "lights out."
But partying with the winners of "Arizona U. Karaoke Night" two years running, "The Phrat Boys" (aka Chip and Chet, pre-med Juniors), deeply concerns her best friend Kelsey.
Because Kelly's hooked up with Chip and Chet. And she knows what's up. And what's up is Valtrex.