Saturday, May 22, 2010
The Shark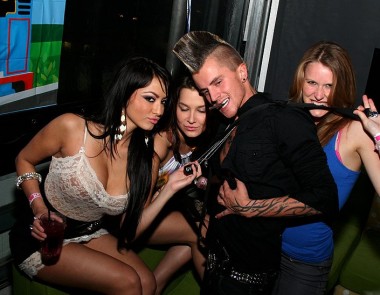 On this lazy Saturday afternoon, let us consider the plight of The Shark 'Bag.
He hits on slutty hott Renee, and her two less slutty sorority sisters Karen and Abby, by donning the rocker choad clothes and tatts.
But it's not the sheeny hawk that displays the true grout of a rank pustule. It's the 'tude. The "I'mma grab boobies in under five" 'tude.
Renee's plump and ripe fruits do not deserve to be plucked by such a termite. Instead, I bounce collector's coins off of them as a test of their resiliency. And then I repose in her shower stall, reading Whitman and smoking a menthol.