Friday, May 7, 2010
They Are Seeking a Female to Have a Threesome With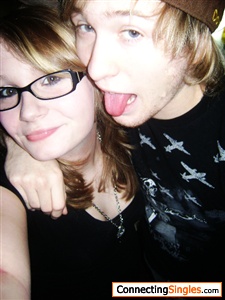 Reader Anneke tags this librarian hottie/puddy douchey personal ad:
—-
About me: This is actually a profile for me and my girlfriend together. We are seeking a female to have a threesome with. We are amazing people and hope to find someone equally amazing :).
I'm looking for: Someone that is optimistic about life and whos personality clicks with ours
—-
Interestingly, after reading this profile, I'm now pessimistic about life.