Thursday, May 6, 2010
Uncle Jimmy Cuts Loose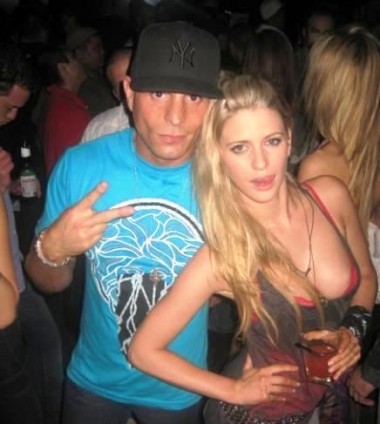 I almost wanna give Uncle Jimmy a nottadouche and a goinpeace.
Since the work release program, Uncle Jimmy works hard at Rite-Aid. The pay sucks. And his manager is an angry shrew named Lola who cuts his breaks short by five minutes and refuses to give him the promotion to "Jr. Manager."
So if Uncle Jimmy wants to cut loose on a Saturday and bust his finest silk black Yankee Cap and peace sign, while rubbing up on Helene, can we really call douche? I say no. Go in Peace, Jimmy.
Mmmm… Helene. Party Girl Helene. You are dirty sexy money, humpity arm spasm delight. Your boobs could cause an Arctic seal to slap a penguin and demand more floe space.