Tuesday, May 18, 2010
Welcome Adam Carolla Podcast Listeners!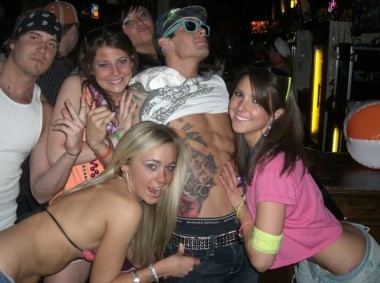 For those of you coming to this humble corner of the interwebs after hearing Mr. Carolla and your humble narrator, the DB1, riff on the podcast, welcome to HCwDB!
Your daily serving of hottie/choadey cohabit, served up with a lot of mock, a dash of nihilism, and a dollop of hot sauce.
Come for the douchebags.
Stay for the boobies.