Thursday, May 20, 2010
When Ed Hardy Kills The Hottness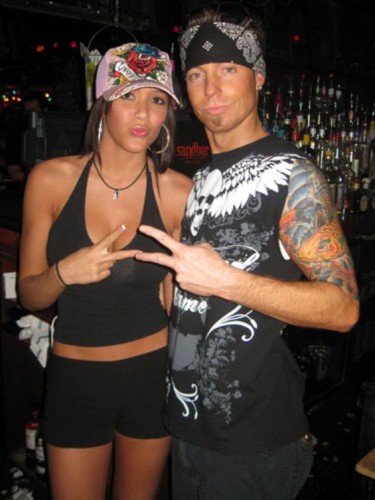 Here's a great example where the Hardpocalypse pollution, and an aging rocker schroad, are simply too much for a potential hottie to survive.
This is what we define as "Bleeth." The moment at which hot chick's exposure to douchebaggery is so intense, she collapses into a sneering, gum snapping facade of hand gestures, attitude and wasted quality boobage.
So sad. But at least we have Stackhouse poetry coming up.