Friday, May 14, 2010
Young Ted Gets a Nottadouche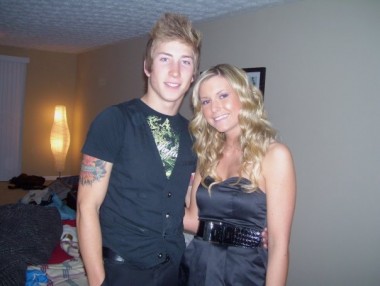 Maybe I'm feeling generous this Friday, but I'm giving one of our rare nottadouches to Ted here.
Ted's obviously watched a bit too much VH1. The hair's a bit fwippy. The vest + shirt is hipsterbag douche. The arm tatt is somewhat suspect.
But there's just not enough evidence to convict.
Here's your nottadouche and goinpeace, Ted. Good work on snagging Supple Rachel for the prom.
Now clean up your room.
And Rach, when you get to Sarah Lawrence, call me. I'll sneak you into a bar on the lower east side and ply you with Cosmos while I pretend to listen to your dreams of a career in urban planning.