Tuesday, June 1, 2010
Abe Foxman Voted in the HCwDB of the Week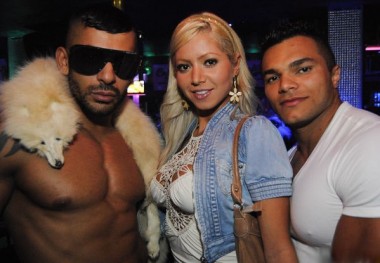 You might not have heard of Abe Foxman.
He's the head of the Anti Douchimation League, an important New York based non-profit dedicated to making sure douchebags are mocked at all times.
Unfortunately, a large bender in Vegas led Foxman to shave his chest, put on the McBain Goggles That Do Nothing, find adouchey wingman, and hit on Kathy by the slots machines at the Palm.
Another fall from grace for an overhyped moralist.