Thursday, June 24, 2010
Brian Says Challo To Her Not So Little Friends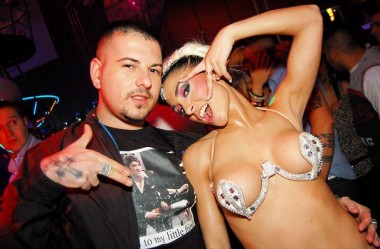 Yo, it don't matter that Kristal is gettin paid by her modeling agency to pretend to be friendly, yo. Don't let that throw you, dog!!
Cuz you're gangsta bangin' with the Scarface, yo!! That shizz is off the modem, broheim!! Y'all gots Jesus hand AND Pacino, dude. There is NO WAY that chick can rezist yo' crazzzzy game!!
Wait'll the boyz at the temp agency here about this night!! And speaking of temping dude, I hear you got a week long booking working the PHONES at Wellfleet, bro!! It'll be… uh… off the hook!!