Tuesday, June 15, 2010
Dr. Jorge Mendoza Wants to Be Famous For Being a Douche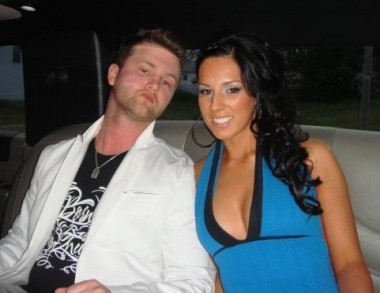 Dѓ. Jorge Mendoza writes in with an appeal for me to cast him on Season #3 of Is She Really Going Out With Him?:
————-
Make me Famous!
dude, im down for a show. u should make other shows though. EXPAND on ur creativity. Like, u could make a show about "players" and how they get women. I'm DEF down.
OK TRUE story. i JUST got back to my place from a strip club. I ALWAYS get results. Tonight i got a FREE lap dance from this fine ass hottie, we made out, she gave me her #, and she practically begged me to call her. OH, and shes not the ONLY one i gamed, but shes the only one who let me play with her p@ssy. (I'm GOOD at what I do).
although "assholes" & "douchebags" do get results (i.e. WHY is SHE going out with HIM? a cutie going out with an douche), "players" and seducers get women to practically BEG to be with them.
Trust me, they'll give u that "look" with their eyes.
————-
It's like a glimpse into the mind of an autistic savant. Only instead of math expertise, he smells like Axe Bodyspray and week old pizza.