Tuesday, June 22, 2010
Four Prong Spikes His Drinks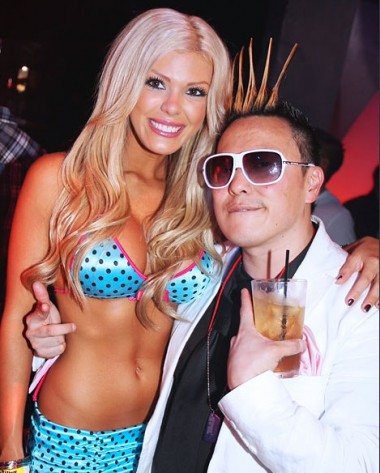 This spikey pudwart hasn't even won a Monthly yet (coming up on Monday), but the emerging legend that is Four Prong is making his play for the 2010 Douchie Awards.
And, dare I say it… maybe even the hallowed Hall of Scrote.
Loni hopes her latest glamour shots get her more bookings on cruise lines.