Thursday, June 17, 2010
Happy Belated Bloomsday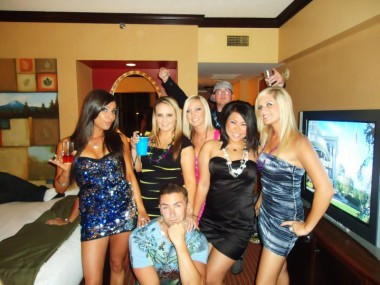 June 16th was Bloomsday. I missed it yesterday. But, hells, why not, we're celebrating it today.
So to honor the great James Joyce and his brilliant novel Ulysses, HCwDB style, we shall mock these douchebags and lust these hotts in an Irish brogue:
That's no bag o' shwag, me ladies!
Ye sure look lovely upon this tender mornin'!
Spin us a tale of love, would ya?
Of slender legs and giggles and puddin' in the aft,
For those two boggers ain't go not clackers, if ye know what I mean.
No lads should to look like such douchebags.
You fine lasses should be spinnin' the poof juice and havin' a laugh like.
Not spinning the top o' schnozzlewoppers with them two skallywag topper thicko shitemonkeys!
That was for you, Mr. Joyce.