Monday, June 28, 2010
HCwDB After Dark: Captain Hardy Says "Ahoy!"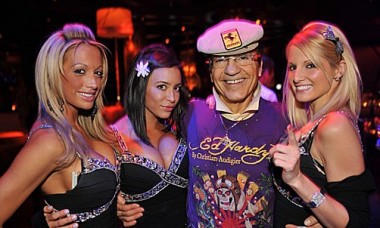 Come on in!!
Grab some Hot Pockets in the fridge. Or a tasty Dr. Brown's Black Cherry.
Pull up a chair! Settle on in.
The mock is a 24/7 operation here at HCwDB, where dozens of skilled web technicians are hard at work generating the images and text to continue our cultural deconstruction. We've expanded our operation from my living room over to the couch tonight. And while there's less traffic this time a' night, that just means more for you.
Because the moment we relent, the moment Axe Bodyspray releases a new hair gel product.
So we will… not… stop.
Until 'bags are mocked.
And hotties repent for their sins. By letting me gnaw on their toesies like a morphine addled gila monster on dexedrine.