Monday, June 14, 2010
HCwDB of the Week
This week's a doozy serving of cross-cutting greasery and curve boobery. Your narrator's hopped up on sugar snacks and quality Kelloggs sugar cereal. So get our votin' on. Bring it:
HCwDB of the Week Finalist #1: Four Prong And the K Sisters (Kimmy and Kassandra)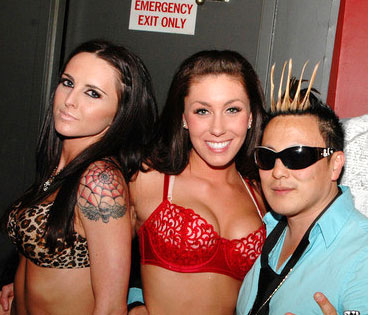 Douchebags who look like Lesbians isn't just a future blog I need to create. It's also the spike-douche we call "Four Prong."
Who has Five Prongs.
But, just like a propaganda controlled Winston Smith in Orwell's 1984, you only see four. Because Big Bro' is Fist Pumping.
And lets not forget the second culture crapping atrocity, Four Prong Plays Pool with Sophie.
When the K Sisters giggle, you just know their boobies shimmy like aortic jello. And for that, we golf clap their ability to avoid eating carbs, and gnaw on their toesies.
HCwDB of the Week Finalist #2: Unfinished Tatt Guy and Sandy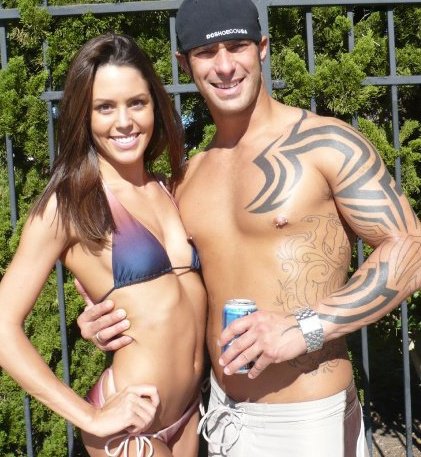 Unfinished Tatt Guy is clearly a.
Anyone who walks around with the smug half-tatt and Miller Lite argues for.
Because UTG can't finish any.
UTG's favorite expression in French is "comme ce comme ca."
UTG drives a semi-trailer.
UTG's favorite punctuation mark is a ";"
As to the Hott side of the dialectic, Sandy brings A-Game Abs (AGA). I would lickle. Then suckle. Then fondkle. Then wail in primal agony for an imperfect universe that suggests godless crisis.
HCwDB of the Week Finalist #3: Frong and Latisha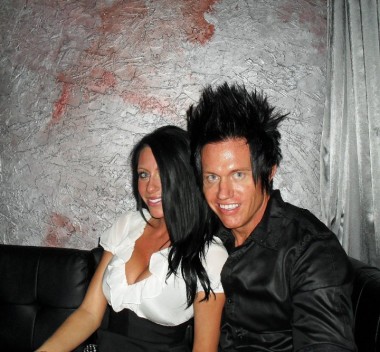 From Prong to Frong.
Frong almost didn't make the cut. Aging rocker drift-choad tends not to rankle the way sneery young bucks do. Not to mention it's hard to tell if Latisha really is bringing the A-List Hott, or just a fantastic set of mammsicles.
Come to think of it, a fantastic set of mammsicles goes a long way.
Frong is all that is over-hairsprayed about sad former bassists in local bar Floyd tribute bands, like "Comfortably Pink."
Combined, they form a toxic stench that is well worthy of the Weekly. SO lets add these two to the competition and see what floats.
I eliminated Gary Glitter for potential gaybaggery, Veg Armstrong for Vegas Skankhottery, Marmadouche for not quite enough hott chickery, and Joey Makes the Puke Face for not enough douchery (but a tremendous swim team hott).
I'm also seriously considering boxing a penguin just to distract Amanda long enough to steal her anklet.
But these are your finalists, and only one may earn the next slot in the Monthly in two weeks. Which'll it be?
Remember, voting for an HCwDB pic requires you to consider, contrast, innovation, spectacle, and sexy/crappy vortex of contradiction that gives voice to the projection of Freud's Primal Scene onto the realm of the comedic erotic.
Vote, as always, in the comments thread.