Tuesday, June 15, 2010
Hoverbag Tim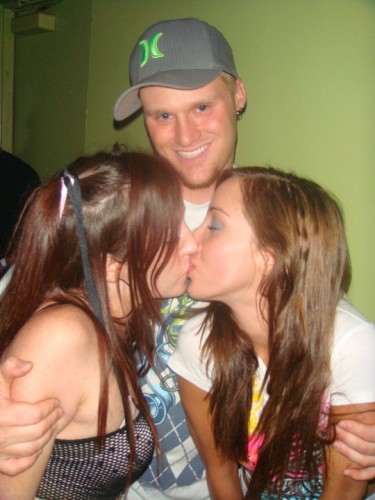 If I've said it once, I've said it a thousand times.
If you interrupt a moment of spontaneous sapphos breaking out in front of a camera by either grinning, gesturing or "woo"ing, you are an autodouche.
There are no exceptions.
It doesn't matter what else you've done in your life. You could volunteer for Greenpeace, the United Way, give blood every six weeks and clean oil off pelicans on weekends, you are still an autodouche.
No one cares about you, Tim, or your chin fung. Get out of the picture.