Wednesday, June 9, 2010
Joey Porsche And Crew Remind Us What Douche Is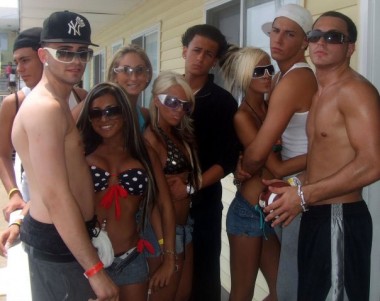 Some of you are complaining that that last pic, The Prince of Poosia, isn't douchey enough to mock, nor hottie enough to appreciate.
So have some vintage 2007 HCwDB of the Year winner, Joey Porsche Crew.
To remind us what we fight against.
And to remember what happens when young women with much physical gifts to offer, in their prime, cohabit with greased up Long Island driftchoad.
The whole thing devolves into a scrum of rancid armpit grease.