Thursday, June 3, 2010
Maria Gets Fondled at Coney Island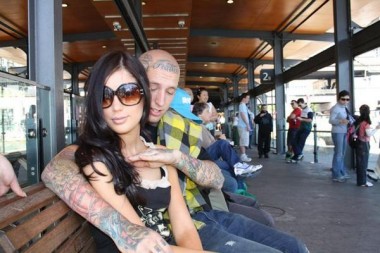 Oh, Maria. Must you let Nathan try to poke you with his hotdog on the boardwalk during this post Memorial Day transition into summer's muggy evenings?
Must you indulge this suburban wigga's faux "badass" boob grab? His rubbing up uponst your hindquarters like a cracked up sheepdog on Xanax?
His tatts may say "rebel," but his pay stub says "night shift at Carl's Jr."
Please stop letting him fondle.