Thursday, June 17, 2010
Maria Who Got Fondled at Coney Island Thanks Us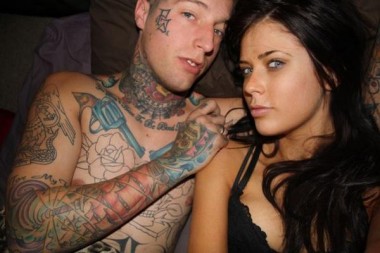 Maria Who Got Fondled at Coney Island a few weeks ago on the site writes in to thank us:
—-
Hi,
Firstly, I would like to thank whoever posted this for giving me a fake name, finding there are still photos with me and this douche out there is very humiliating.
Also, I would like to apologise for anyone whom I may have offended by dating this unruly specimen. It took a restraining order & him finally being deported to get rid of him, but hes finally gone.
I would like to go on to say, WHERE were all of you when I needed to hear this wisdom and seek life guidance. As I was very mad at my parents (I was yet to outgrow teenage angst) I had noone to turn to for advice. This being said i should have known, he had mistake tattooed all over him…
For anyone who was worried about me and my family issues, I would like to let you all know my parents and I are back on track. & hopefully in the future I can stay away from anyone of the male sex who has fearless tattooed on their forehead.
Yours Sincerely,
Maria
(i have enclosed a photo, proving its me)

—————–
Just doing our part for the larger civic discourse, Maria, glad to be of service in helping your maturation process occur through the art of the mock.
Now go kick ten douches in the nads while singing "Ave Maria" as your penance.
EDIT: Maria responds with more info (and more hottie pics) in the comments thread.