Friday, June 4, 2010
Mopey's Neck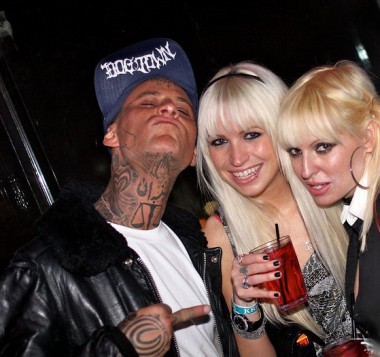 Don't look now, but Shia LaBouf just decoded Mopey's neck to determine where Optimus Prime hid Michael Bay's harem.
That's right, bitches.
Transformers references.
Because it's early. And references to Slavoj Žižek's nearly opaque use of Lacan to position the garish neck tatt as an ahistorical signifying phantasm of societal trauma, yet neither fully linguistic nor semiotic, just ain't flowin'. Thankfully Ass Pear is on the way.
Or, as Jacques Derrida once noted, "Ass Pear is neither ass, nor pear, but something fully real at the moment its différance renders it incapable of grasping in the here and now, and only on the butty butt."