Thursday, June 24, 2010
Reader Mail: Criminal Abs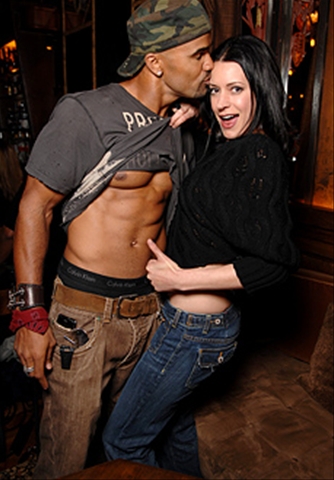 ———-
DB1-
Paget Brewster is one of my favorite hotties and now CBS is talking about cutting her character out of "Criminal Minds" next season – her co-star Shemar is tolerable on the show but after seeing this photo he must be officially placed in the rankings of prime time douchiness.
Shame that she isn't looking her best……. Shemar on her…
— Aaron
————-
Bonus points for the Shemar pun, Aaron, but you'll have to pick shows I've heard of to lament hott loss. As it is, television just hasn't been the same since Sifl and Olly went off the air.