Saturday, June 5, 2010
Reader Mail: Hot Chicks, Really?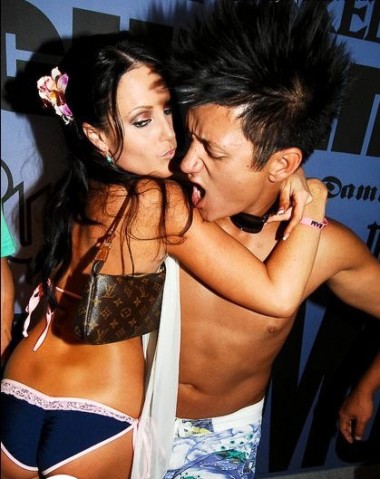 hellzbelles writes in on the HCwDB message board:
—-
I heard you on the Adam Carolla Podcast. I am a huge fan of his podcast and enjoyed the episode, leading me to check out your site.
A main point made on his show is that girls shouldn't be falling for these douche bags and should be looking for smart, funny guys like you and Adam. As a female, I took a look at your "hot chicks" and they all appear to be skanky whores.
You are trying to save these "innocent" sluts from the d-bags they choose to be with? The fact that these are the type of chicks you want makes you a first class douche, am I right?
— Hellzbelles
—-
Interesting point, H.B. I need to come up with a site moniker that would be emblematic of this inherent contradiction between the intellectual and reptilian brain centers at work in the fundamental contradictions of the male psyche. A name that would acknowledge my own doucheyness and hypocrisy in criticizing the 'bags while I desire their hot chicks.
Any suggestions? I'm thinking "Jimmy Kimmel."