Tuesday, June 15, 2010
Reader Mail: The Goth Douche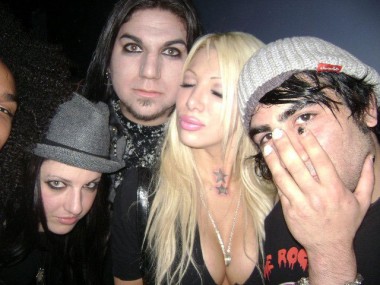 —-
DB1,
I love various genres of alternative music, post punk, so-called gothic rock, ebm industrial, so on and so forth. I am older now, and the scene is being into directions I do not like. It is increasingly being interchanged with bdsm and other things.
I could handle these changes, the stupid brightly colored hair extensions, the goggles, the crappy generic ebm industrial stuff that Metropolis churns out, if it were not for the smug arrogance and pretentiousness, which I will note at times is particularly directed at us "old folks" who were listening to Joy Division and the Virgin Prunes since before these twerps in Kindergarten.
– F.W.S.

—–
While I agree with you that Gothbaggery has taken a turn into the realm of the purely emulative, rather than authentic, in a bid for hott conquest, be careful not to slip into "back in the day"-isms.
Pretentious douchewanks have always been polluting movements by emulating them, and today's Gothbag is nothing new.
That being said, enough with the guyliner, Gothwanks. It looked stupid in the 80s and it looks stupid now. Only 80s-era Morrissey may or may not get a performative nottadouche for this sort of thing, and even he's a whiny emo beyoch.
EDIT: Swapped out the pic for a more accurate Gothbag.