Tuesday, June 8, 2010
Reader Mail: Snowtagging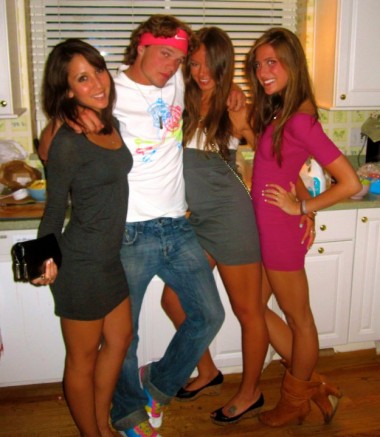 —-
Greetings DB1,
Just got sent a link to your site, and I'm duly impressed! Wow, I had no idea I could mock some douchemonkeys like this!
I notice that there seems to be a lack of the annoying creatures who are the douchebags of snowsports, though. On that note, I offer my services as your High Altitude Correspondent.
From base camp at 9650′ in Breckenridge, CO, I have unique access to bro-bra Mountain Douches in a town well known for their presence. Additionally, as a traveling snowskate competitor/coach, I witness high altitude douchedyness in a plethora of snowbound locals! If only I had known Saturday, as the evening afforded me the opportunity to grab an amazing on-snow douche/hott shot…
I'll be looking forward to hearing from you about my High Altitude Correspondent idea, if it's of any interest. Just think, a whole new genre to mock! Either way, I'll be signing onto HCwDB….
Regards!
– Snowtagger
—-
As a fan of the 1991 classic, Ski School, I look forward to your submissions, Snowtagger. We need some more winter climate 'bags and hotties on the site.