Monday, June 7, 2010
The Four Prong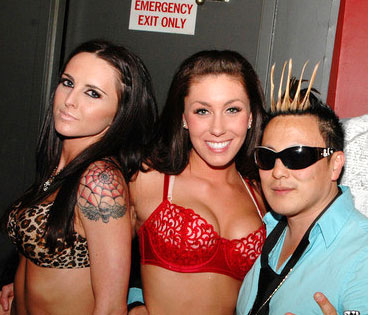 Tagging a Four Prong near hotties in the wild is one of the hardest 'bag tags there is.
Tagging one in aqua douche-vest near the rare but always valued Hottie Bra Reveal (HBR), is borderline epic.
Kimmy on the left is all sorts of carnal gaze and dewey dewdrop sing-a-long goodness that palm slaps a polar bear and juggles some gargle teat. I'll even forgive her Spiderman web tatt if she gives me a backrub and buys me a Bass.
EDIT: Addendum to the 'tag: Four Prongs can have anywhere from three to five prongs. And yes, the DB1 is quite hungover this morning. But enjoying a tasty bottle of Trader Joe's Blood Orange soda.