Wednesday, June 16, 2010
The Lake Crotch Cactii Approve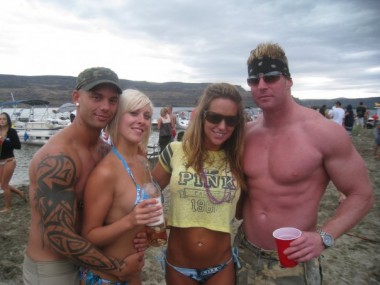 Jed and Barry, otherwise known as "The Lake Crotch Cactii," have brought their latest Burning Man Hottie pickups, Julie and Michelle, by to say they approve of Four Prong and the K Sisters winning the Weekly.
You know what would confirm uberdoucheyness for The Lake Crotch Cactii?
If they ditched any pretense of interest in the ladies, got their bros together, and went around wearing "Maverick," "Goose" and "Iceman" Top Gun t-shirts.
No. Even they couldn't possibly do that.
That's too douchey to be accounted for.
D'oh.