Wednesday, June 2, 2010
Benny the Roadie Choadie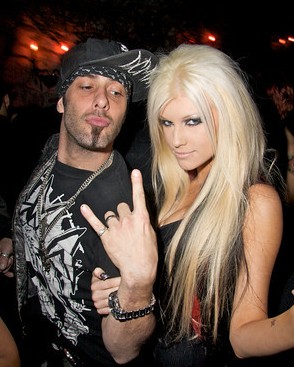 Count the douche signifiers on Benny:
Duck-bill hat tilt + mandana on forehead. Six pound watch. "Rocker" hand gesture. Chin-pube dribble flying like a Gerber Baby in mid death rattle.
Watch as Benny pulls his "I'm with the band" game on Patricia.
Patricia gives off that seductive, "I'll spank your bare bottom with a half chewed Fruit Roll-Up while you scream out 'Surrender Dorothy!,' then watch Adult Swim with you until you pass out in a puddle of drool on my Hello Kitty pillow" vibe.
And I approve of just such a sequence.